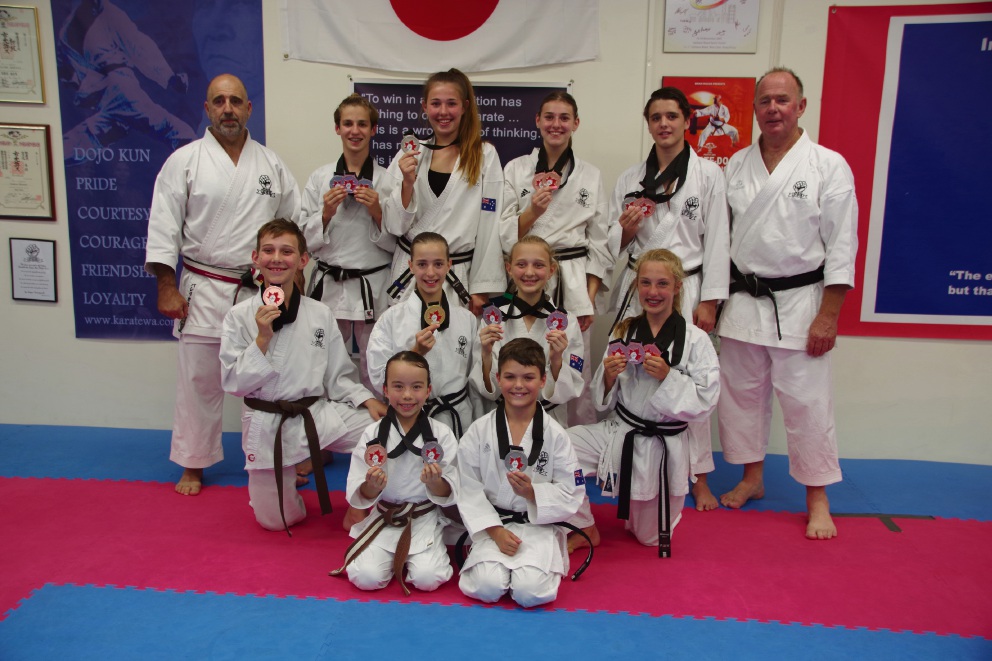 KARATE kids from Brian Mackie's Karate Academy in Booragoon and O'Connor have proved they are some of the best in the world after dominating at the Goju Kai Global Championships recently.
They were among 35 Australian athletes who travelled to Vancouver, Canada for the international event and returned home with a haul of 32 medals, 14 of which came from the Brian Mackie Karate Academy members.
Chanel Kafetzis brought home the only gold medal of the local group after taking out the under-14 Kumite competition.
Teo Roberts took out silver in the under-10 Kata while Lucca Barnaba (under-12 Kumite), Sarenna Mataljan (under-14 Kumite), Jes Bromley (under-16 Kata and Kumite) and Anastacia Mataljan (under-16 Kumite) also won silver.
Jes, Teo, Sarenna, Anthony Mataljan, Lilli Mataljan, Josh Spadanuda and Xsenija Bromley all won bronze in the Team Kata event.
A Brian Mackie Karate Academy spokeswoman said the participants had put in a lot of hard training hours ahead of the event and that they had reaped the rewards of this during the competition.
"With two years till the next major international event, the students will now focus on improving their skills while partaking in a mentoring program to encourage and develop future younger competitors," she said.